Is your child obsessed with the underwater world and desperate to spend time with all of their favourite aquatic creatures?  Are they always looking for something new and exciting to try?  A PADI Bubblemaker experience with Dive Academy is as much fun as it sounds - a chance for kids to blow bubbles by scuba diving.
Children who are at least 8 years old can use scuba gear in our heated pool at our Yeovil scuba diving centre on the Lufton Trading Estate to breathe underwater and swim around in shallow water. You can book up to four children at one time, perfect for a treat or even a memorable and exciting birthday party.
All children must be 8 years or older and must be comfortable in the water but no prior experience is necessary. Parental approval is required.
Older children and parents can join 8-10 year olds by taking part in a Discover Scuba session at the same time. You can book all participants using the form at the bottom of this page or on the Discover Scuba page. 
Dive Academy is a PADI Approved Youth Training Centre. Enabling your child to complete Scuba Diving activities in a safe environment is our number 1 priority. All staff are enhanced DBS checked and all teaching staff are fully certified and insured PADI professionals. Appropriate safeguarding policies and procedures are in place.
What will my child learn?
Bubblemakers get a chance to:
Experience scuba diving under the direct care and supervision of a PADI professional
Take their first breaths underwater in water shallower than 2 metres
Learn about and use scuba diving equipment
Have lots of fun
Play games like underwater frisbee and underwater egg and spoon.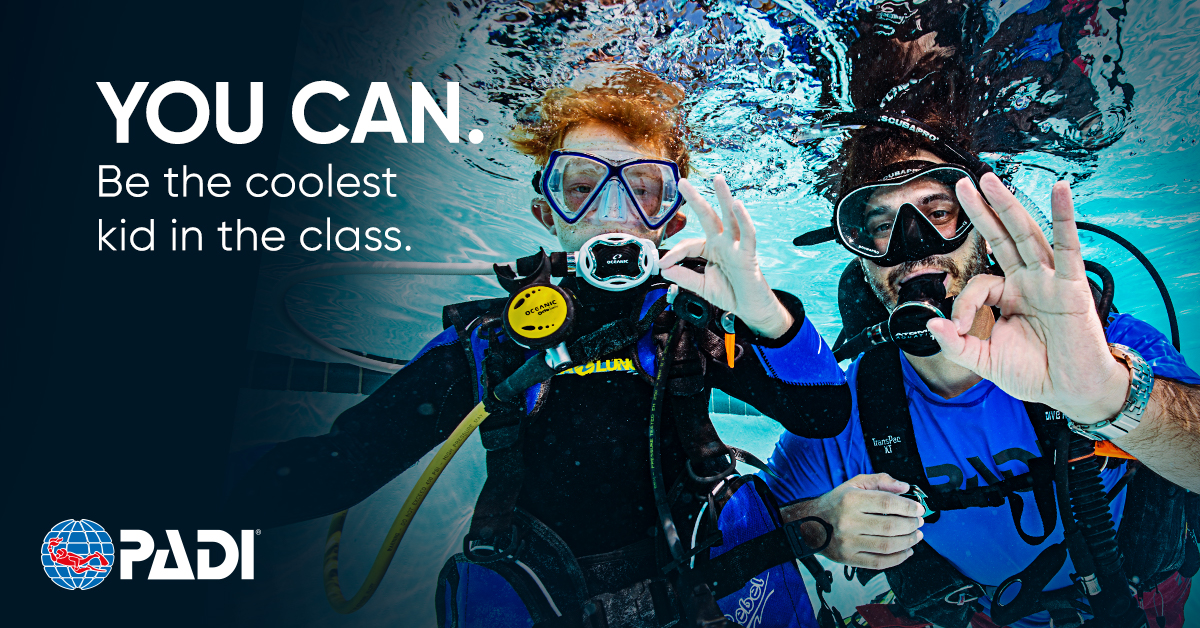 What scuba gear will my child use?
During Bubblemaker children wear scuba gear including a buoyancy control device, regulator, mask and fins.  They will receive a basic introduction to how to use scuba gear and an overview of breathing do's and don'ts - the focus is on having as much fun as possible while learning a new skill.
What do we need to bring? 
Dive Academy provides all scuba equipment for the Bubblemaker session.  All your child needs to bring along is swimwear, including a t-shirt to wear in the pool, and a towel.
What's next?
PADI Seal Team is for young scuba divers who are looking for action-packed fun in a pool by completing exciting AquaMissions. Seal Team (part 1) - AquaMissions 1-5 covers basic scuba skills such as breathing underwater, clearing a mask of water, recovering a regulator and swimming around experiencing the sensation of being weightless. These are completed over five two hour sessions including an hour each time in the water. Master Seal (part 2) - 10 speciality AquaMissions includes adventures like creature identification, wreck diving and the absolute favourite - night diving where we turn the lights out and give the children a torch!
Are there any restrictions?
Participants should be aged 8+ and in reasonable physical health. There is a medical questionnaire parents will be required to complete before any in-water activities can take place.  Please check separate tab for full information.
Please ensure you click the info box and read all of the tabs especially the medical questionnaire prior to booking.