Experience Scuba Diving at our Yeovil facility in our heated pool
If you've always liked the idea of scuba diving but aren't sure if a full course is right for you the PADI Discover Scuba experience offers the perfect introduction to the underwater world.  Dive Academy offers this fun taster session in the comfort of our on-site heated pool in Yeovil.  This experience is suitable for children aged 10 and over and adults who want to find out how it feels to breathe underwater for the first time and discover the fun of weightlessness.
For children aged 8-9 it's possible to complete PADI Bubblemaker, Bubblemaker sessions take place alongside Discover Scuba so children of different ages, or children and parents can participate together, and you can use the booking form at the bottom of either page for all participants.
What will I learn?
The PADI Discover Scuba experience is not a certification course but it is an easy and fun introduction to the world of scuba diving.  When you come in for your session you'll learn basic safety guidelines and skills required to dive.  Under the direct supervision of one of our PADI professionals you will:
Go over the scuba equipment you use to dive and how easy it is to move around underwater with your gear.
Find out what it's like to breathe underwater.
Learn key skills that you'll use during every scuba dive.
Have fun swimming around and playing games to practise buoyancy.
Hear about becoming a certified diver through the PADI Open Water Diver course
The experience lasts one and a half hours with approximately one hour in the pool.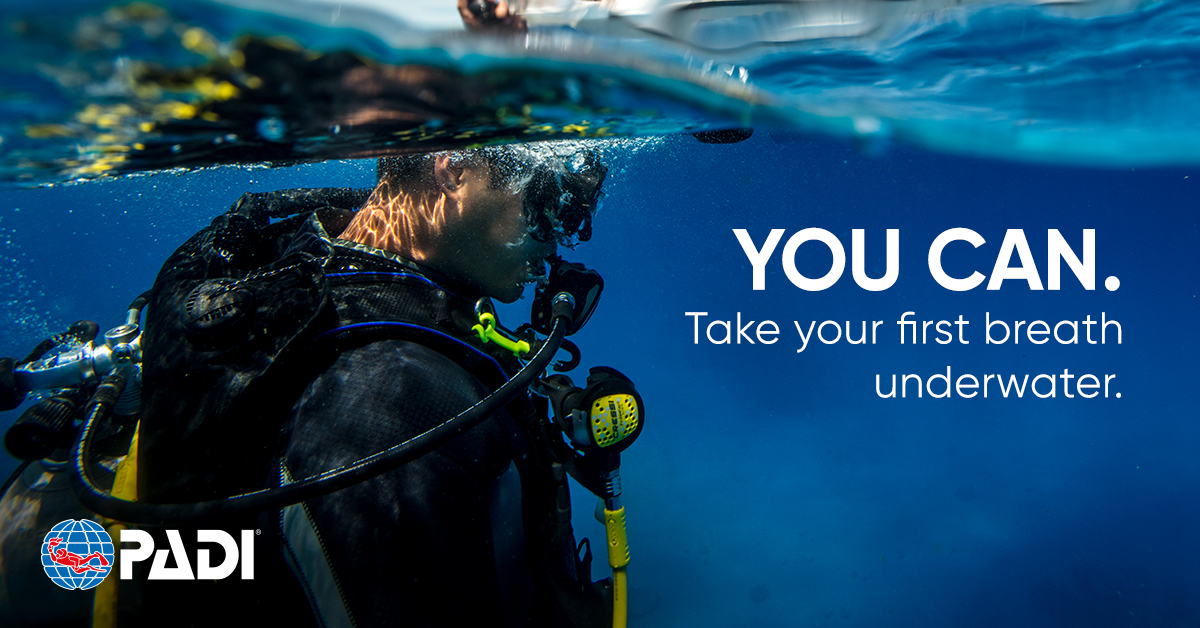 What should I bring?
We provide all of the equipment needed for a Discover Scuba experience.  All that you need to bring along is swimwear, a t-shirt that you are happy to wear in the pool and a towel. 
What's next?
If you enjoy your Discover Scuba session the next step is the PADI Open Water Diver certification, the world's most popular and widely recognised scuba certification.  Dive Academy team members are always happy to answer any questions about upcoming courses and discuss the right next step for you.
Are there any restrictions?
Participants should be aged 8+ for Bubblemaker /10+ for Discover Scuba and in reasonable physical health. There is a medical questionnaire all participants will be required to complete before any in-water activities, please review the seperate tab for full details.
Please ensure you click the info box and read all of the tabs especially the medical questionnaire prior to booking.